Me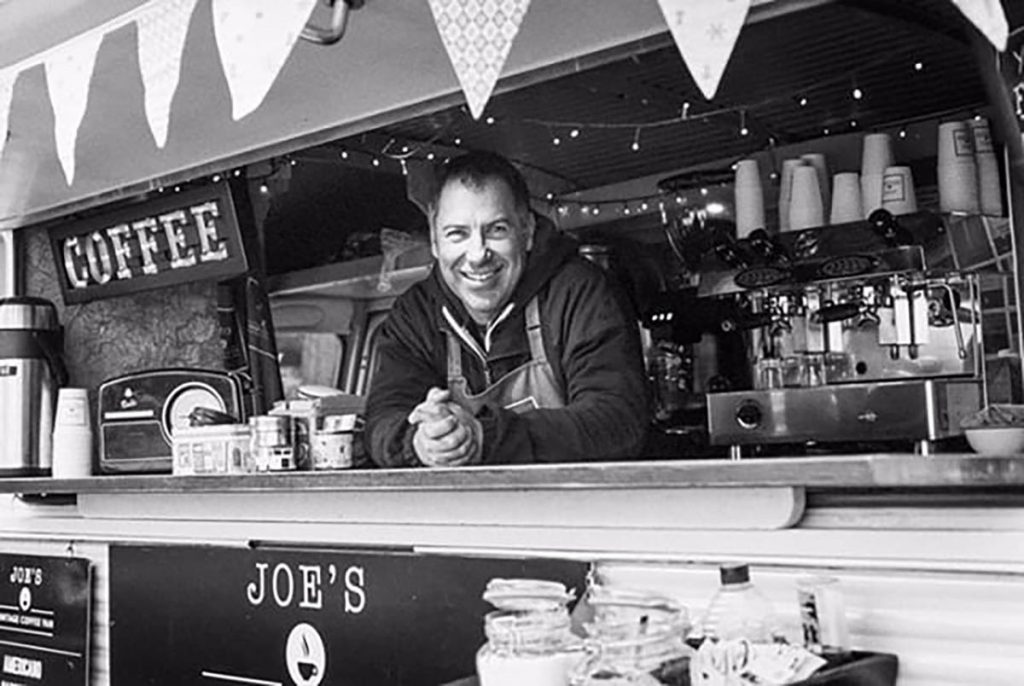 I've loved coffee since I was a little boy – maybe it's my Catalan heritage – and I've always wanted to share that love. As a struggling actor, I worked as a barista, after which coffee and I somehow drifted apart.
Then one fateful day, I saw it; an old Citroen H van by the side of the road. It was love at first sight. Together with my dad Maurice, I brought her back to life and fitted her with a lovely new coffee machine. Joe's Vintage Coffee Van was born (Joe being my eldest son). As for the van, well, I called her Harriet, after my wife…
Harriet
For many people, the Citroën H camionette is as much a symbol of France as the Eiffel Tower, well-baked baguettes and the hedgerows of Normandy. (We actually found our 1974 H Van in a shed near Heathrow airport, but don't tell anyone).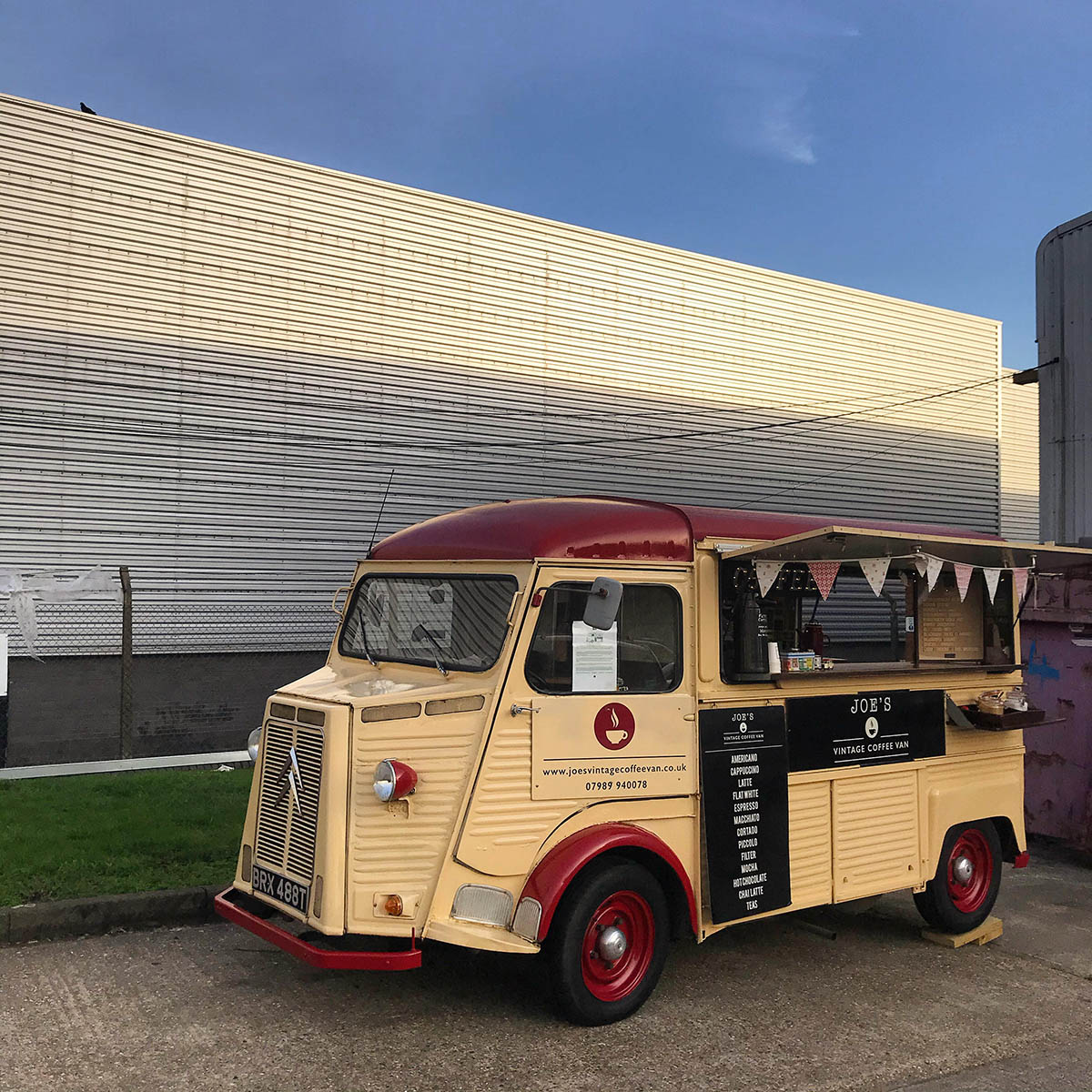 Samuel
Salvaged from a disused pub in Blackpool, this compact box – named after my second son – brings a smile wherever it swings open its hatch, offering a warm and cosy retreat to film and TV crews on location.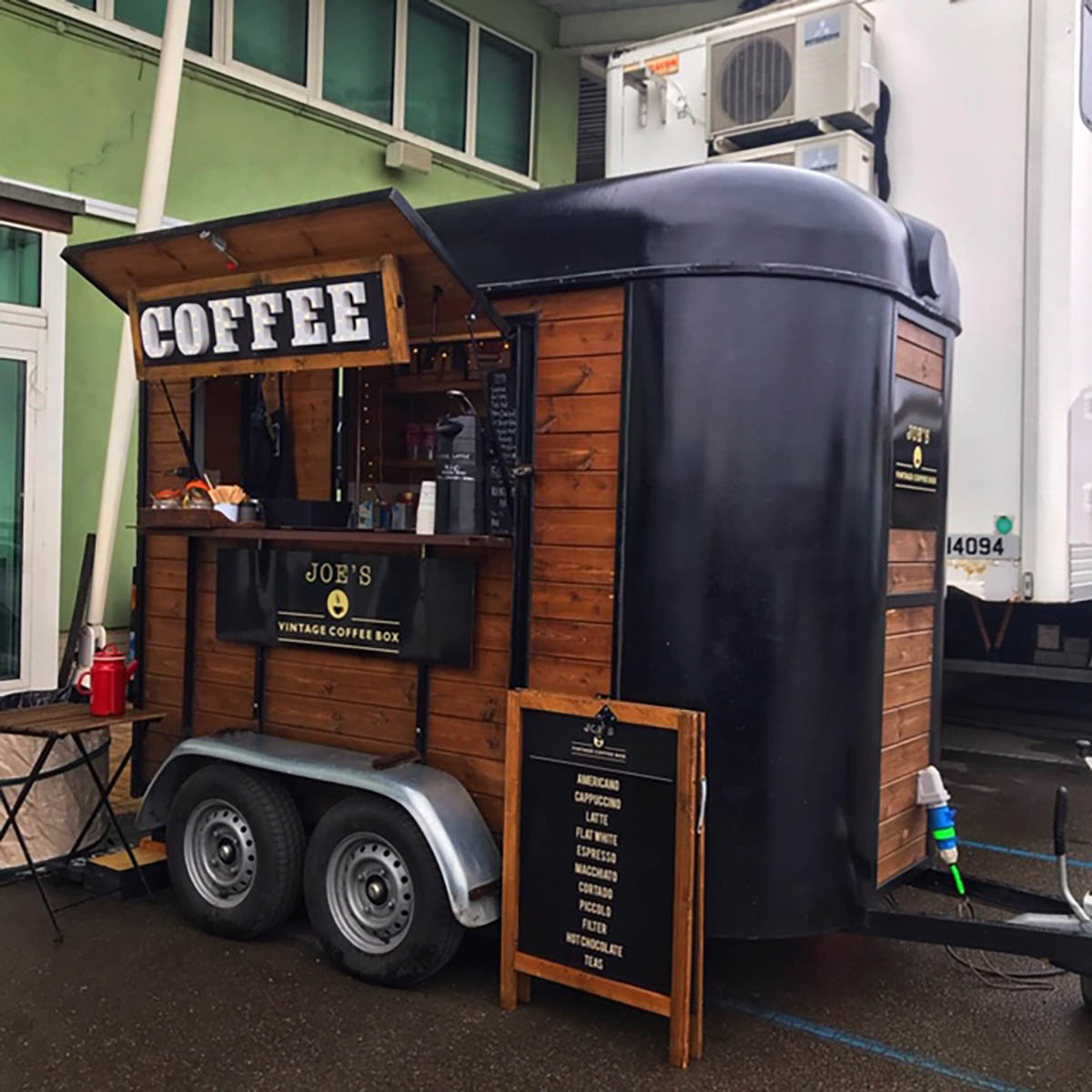 Sheila
Named after my mum, this is a real thoroughbred; totally mobile and ready to deliver all the coffee flavours you love to any event, location or shoot.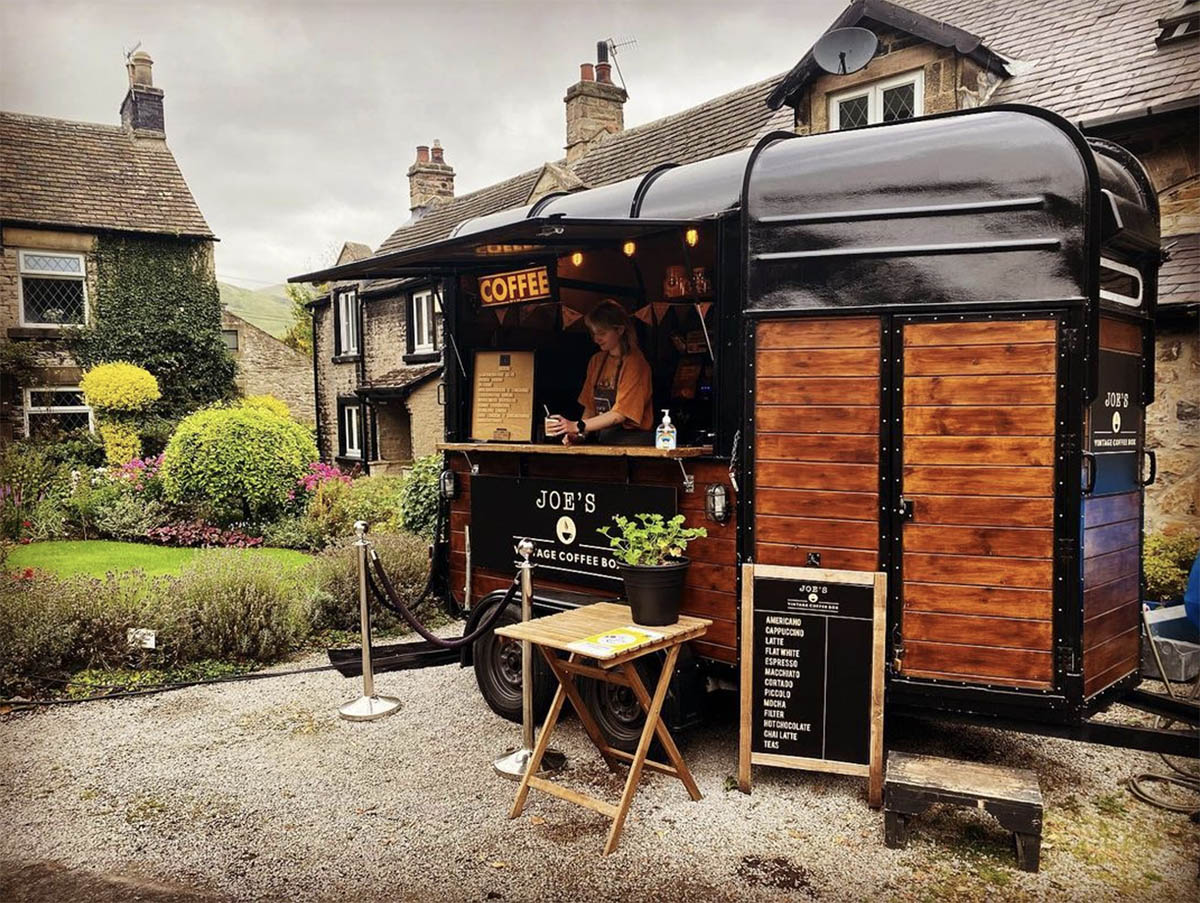 The Popup Coffee Stop
This cool coffee cart is totally mobile and can squeeze into the tightest spaces, ideal for on-set brews or tricky locations with a challenge …. we've even set up on a boat on the Thames!